Animals are always willing to make new friends. No matter what gender, size or species, creatures of different species have shown on several occasions that they can all get along and have a good time together.
From cats to dogs, cows to turtles, and lions to humans, animals are capable of becoming best friends with anyone, and the following case shows it.
These two adorable pups, named Miles and Stanley, recently made an unlikely new friend, one that lives in the world beneath the waves.
The other day, Miles, Stanley and their owner, Magen Peigelbeck, were enjoying a day of boating on a river off the coast of Georgia when a friendly local decided to stop by and say hello.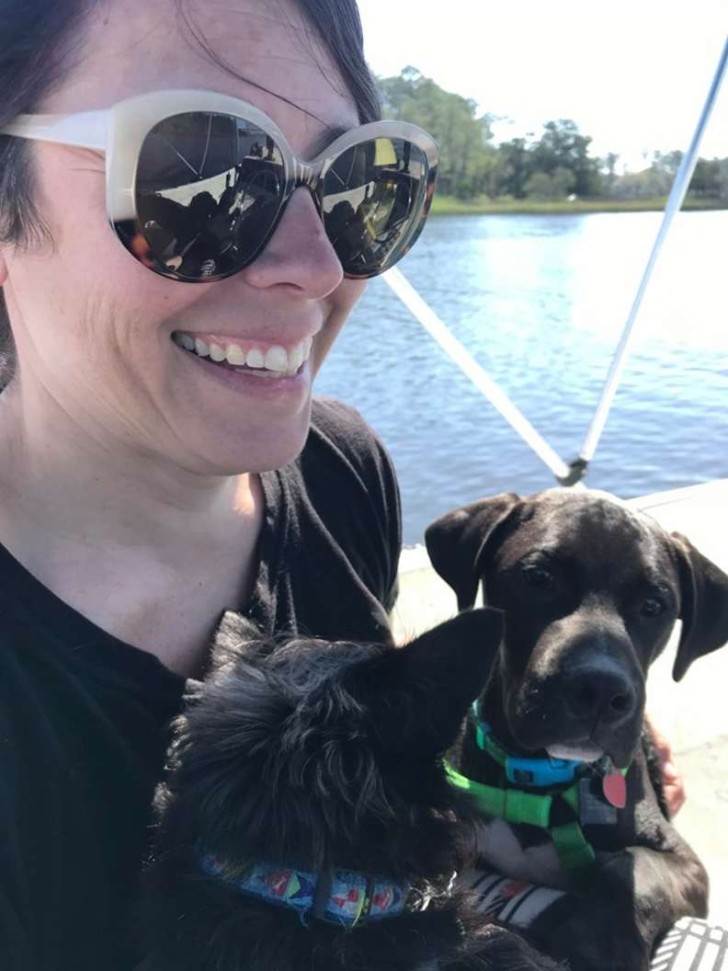 But this visitor was not a person on another boat or the pet of another human, no. This visitor was special and impacted both the animals and their owner.
Below the waters of the river a wild dolphin came to greet the beautiful dogs and seemed delighted by the presence of these two new potential friends.

As Magen watched, the dolphin swam towards Miles and Stanley, repeatedly coming out of the water, as if trying to say "hello".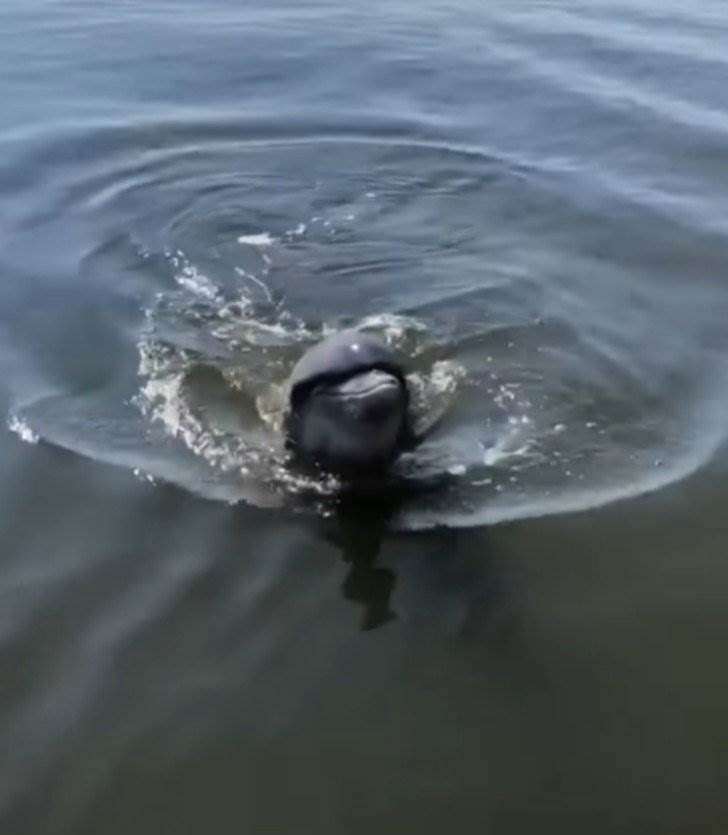 "I was amazed," Peigelbeck told The Dodo. "I knew it was a special moment."
This went on for a while. The curious dolphin couldn't get enough of the two dogs, though he didn't seem to care much for Peigelbeck.
Fortunately, the human's feelings were not too hurt, and she felt the luckiest person in the world to be able to witness such a pure and beautiful situation.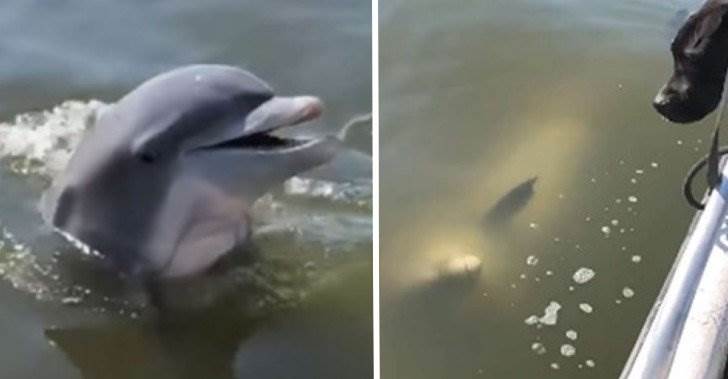 "The dolphin was having a great time, there to see the dogs, clearly. [He] had no interest in me," she said.
Peigelbeck and her dogs have been out sailing a couple of times since then, but they still haven't met that dolphin again.
Miles and Stanley, however, are still looking for another visit from their new friend.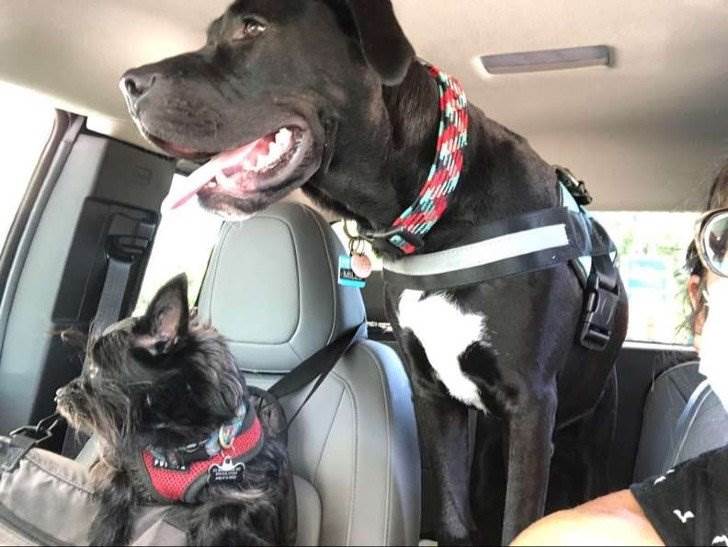 "We've been in the water for years and have never experienced anything like this. It was very special," she said.
The sweet video of the meeting between these unusual friends went viral immediately, with more than 70,000 people applauding the moving scene.
What do you think about this interesting story? Let us know in the comments below!If you like this post don't forget to SHARE it.